Join the "DELCO BIRDS" to stay in touch on local and seasonal rarities!
Click here to join: https://groupme.com/join_group/6930686/yIzsU6
The purpose of the group is to communicate bird sightings among the active Delaware Co. birders. This is not a Rare Bird Alert, since those services are already available, but a way to circulate information about regularly occurring species.
DELCO BIRDS will keep us current on new arrivals; fallouts of migrants and waterfowl, and any sighting that you think might be of interest to group members. Some examples that I can think of would be "Hey, there is a nice warbler flight on the bridle trail," "Both cuckoos are being seen at the Darlington Tract," "Check out the lakes, today's storm has produced a nice fallout of ducks," "There appears to be a good movement of hawks today," etc. I think you get the idea.
There are various Text message plans being used, some of which charge per message. Please be mindful of this and avoid irrelevant texts especially regarding house sparrows or house finches unless they are being skewered on a thorn by a shrike. Please include as much information as necessary about where your bird is located, and save conversations for either the private message feature on GroupMe or by contacting someone via phone or text message.
After you join the group remember to send the group a short message, "Hi" is usually sufficient, to prevent the service from eliminating you for inactivity. You can sign up for the group through the free smartphone app called "GroupMe" or by using your cell phone number.
If you are interested in info on rare birds, check-out the GroupMe statewide rare bird alert - PA RBA or the GroupMe SEPA RBA that covers rarities in Berks, Bucks, Chester, Delaware, Lancaster, Montgomery and Philadelphia counties.
Let me know if you have any questions!
‐ BQ
Example Screenshots:
---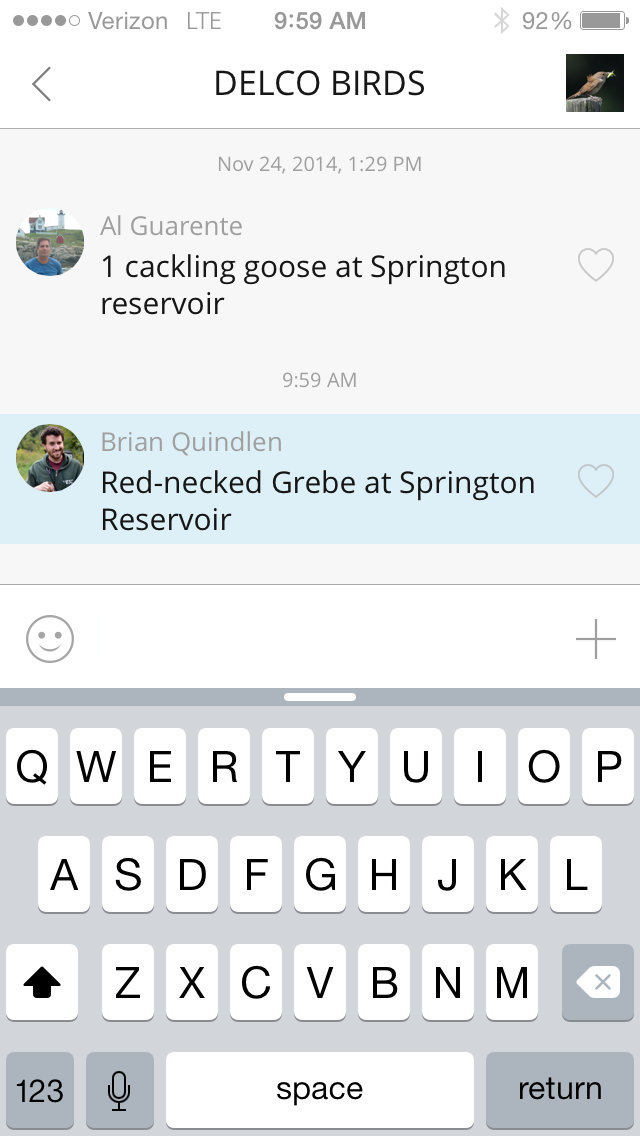 ---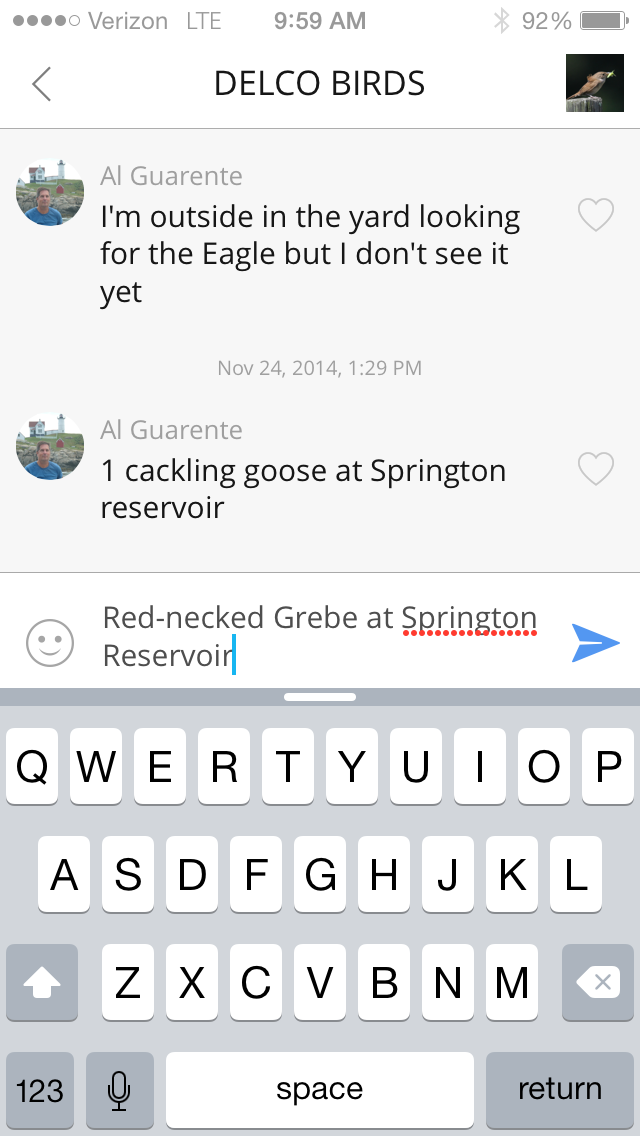 ---